From A to Z For You
Design
Construction
Project Management
We know that coordinating multiple contractors through every aspect of your project can be stressful. That's why we believe that delivering a great product requires a process free of inconveniences. The first step of any great project is a great design. This is where we explore ideas, help visualize the outcome and create the best value from your budget. Nothing will be left to chance - each component of your landscape will be carefully designed to suit your lifestyle. We will coordinate your entire project with no detail overlooked. Sound techniques and great workmanship are rooted in our philosophy.
Design
A landscape plan is one of the most important investments you can make when planning the exterior of your home. When you hire us to create a landscape plan for your project, we combine our expertise with creativity and innovation, resulting in an outstanding outdoor space, and ultimately the most value for your landscaping budget. Projects that are completed in stages by multiple contractors and without a comprehensive plan often leave details mismatched or unfinished. Taking on a landscape project without a plan will often result in a higher cost and lesser end result.


Our design service is the first step towards an outstanding landscape. Our designs are based on you. This means listening carefully to your ideas and goals for the project before beginning a plan for your space. We will provide you with a concept and together we will hone the concept into a final plan. This final plan is an essential part of your project, allowing you to clearly envision your project and to adjust the budget through the selection of materials. The plan will also serve as a guide for completing the project in multiple phases, without the need to re-do any of the components that have already been completed. Most importantly, the landscape plan will ensure that the end result is an outstanding space where all of the elements blend together seamlessly and you can enjoy your outdoor space for many years, hassle free.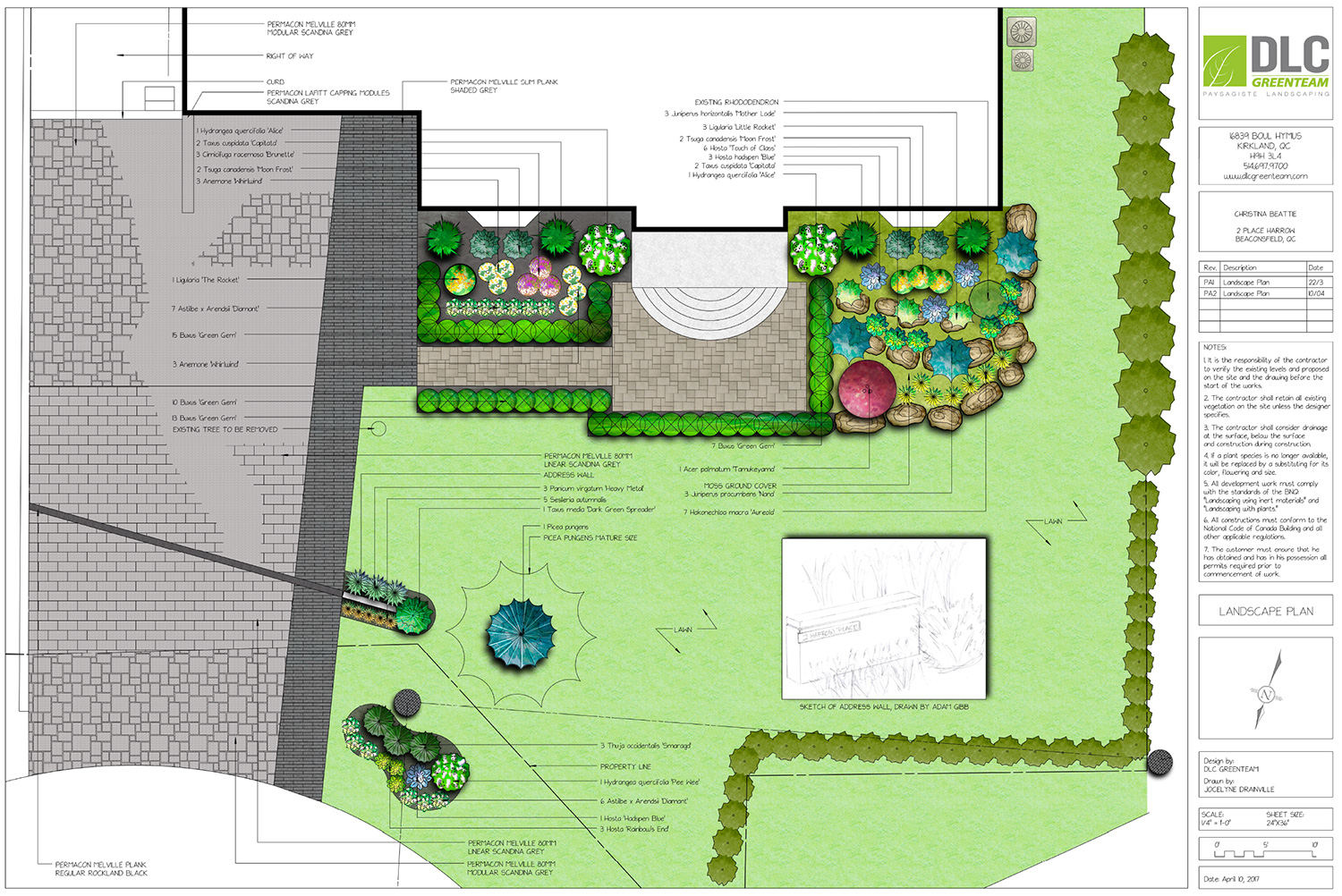 Construction
Our construction crew combines wood, stone, metal and plantings to create beautiful outdoor spaces for your family to enjoy. Whether you hire us to build a small patio, or an elaborate outdoor retreat, you will receive the same excellent workmanship resulting in a beautiful final product guaranteed to age gracefully. We enjoy being challenged to build new and innovative spaces, pushing the limits to provide you something that is truly unique. During the construction stage, it is important to us not only to deliver a great product but also a great process. That means that we maintain a clean and professional worksite and do our best to keep your project on schedule and on budget.
Project Management
A great landscape involves many elements. Bringing all of these elements together to reflect the landscape plan requires careful planning and coordination. We offer our project management service so that you can be at ease, knowing that every detail will be looked after and that your project will be completed on schedule. We will coordinate with all of the contractors involved in your landscaping and home construction to be sure that everyone is able to work as efficiently as possible and that every detail of your landscape plan is properly executed. When you take advantage of our expertise in this area, you are in the best position to have your project completed on schedule and avoid budget overruns.
Quality Work

Stress-Free Process

Timed Delivery
A Sound and Efficient Process
We Make it a Priority to Provide a Stress Free Experience
Discover How We Work
Why Choose Us
Choosing the right contractor to transform your backyard into your own private outdoor retreat involves more than simply focusing on the end result. A great design and quality of work are important, but they can be tainted by a process that is full of headaches and inconveniences. Our goal is to make your project an enjoyable experience. We believe in delivering our creative designs and excellent workmanship through a process that is pleasant. Our process is firmly rooted in honesty, integrity and professionalism. This means that we are thorough when estimating project costs and construction timelines. We stand behind our work. From planning to completion, you will benefit from our experience and attention to every detail. When you choose DLC to build your dream landscape, you can start relaxing right away, knowing that you on the way to a great space.
Learn More About DLC
Request a Free Estimate